A Brass floor drain is a solid option for a wide variety of applications.
They can be found in a wide range of places, such as basements, kitchens, bathrooms, and swimming pools. These floor drains are usually round or rectangular in shape, ranging from 2 inches to 12 inches in diameter. Depending on the application, the floor drain may be connected to a sump pit. When it comes to water drainage, you might want to invest in a backflow valve for your system. This is especially true if you have a washer or dryer installed in your home.
The 8.5" Brass Floor Drain Grate is not only stylish, it is functional and durable. Its 8 1/2" diameter and two machine screws will help you get the job done. The grate is also available in different finishes. You can easily install it on either wood or concrete flooring.
Another 8.5" brass floor drain gizmo, the 8.5" Brass Floor Waste Drain is a well rounded item, featuring a solid body, an integrated basket strainer, and an adjustable flow control valve. In addition, the grate is a cinch to remove, so it can be easily cleaned and reinstalled without any abrasions. It also has an IPS inlet connection, so it is easily compatible with the largest pipes on the market. With its high-end features and attractive appearance, you will be rewarded with years of trouble free service.
The 8.5" Brass Floor Waste Drain is aptly named. Its clever features include an integrated basket strainer, an adjustable flow control valve, and an impressive looking brass casing. With its sturdy construction and quality materials, this model is sure to be a hit in your home. As an added bonus, you can rest easy knowing that your floor is free of nasty odors thanks to the backflow prevention feature.
Finally, the 8.5" Brass Floor Waste Drain can be installed on both hardwood and concrete floors, making it a great choice for a range of locations. Its clever features are a perfect complement to any type of home. So, if you are looking for the best drain for your next renovation project, you are in luck!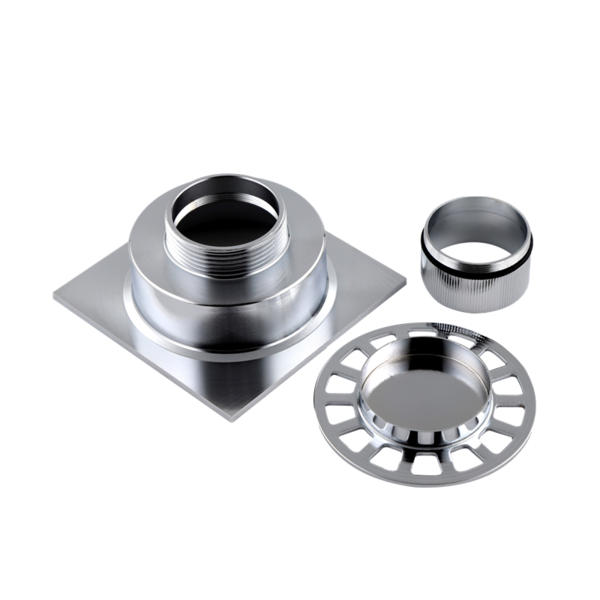 class="sigleproh1 mobileh1" style="box-sizing: border-box; outline: none; margin: 0px; padding: 0px; font-weight: inherit; font-variant-numeric: inherit; font-variant-east-asian: inherit; font-stretch: inherit; font-size: 38px; line-height: inherit; font-family: Lato-Bold;">
2022 New design professional custom shower floor brass floor drain bathroom
| | |
| --- | --- |
| Product Name: | 2022 New design professional custom shower floor brass floor drain bathroom |
| Samples: | Free samples available (Freight is not included) |
| MOQ: | 1000pcs |
| Payment method: | T/T |
| Lead time: | 40 days for different qty orders, contact for details |
| Outer Package: | Carton Box |
| Inner packaging: | white/colour box or blister package or customized |
| Sample time: | 3-7 days |
| For goods: | 40 days |