A brass bottle trap can add a touch of class to your bathroom,
with a sleek and modern design. With the best material and a clever construction, the results are a durable and long-lasting fixture. It's a great way to maintain a clean and shiny sink, while at the same time preventing sewer gases from backing up into the bathroom.
Designed to be an eye catcher, the Bottle Trap comes in a variety of colors and finishes to suit every style. It features adjustable horizontal and vertical piping, and a standard thread size, meaning you can easily adjust your plumbing system. You can even cut the piping to fit the space available, if that is what you prefer.
It also comes with the aforementioned shiny brass ring, and an adaptor for metric waste systems. The trap is easy to install, and the accompanying wall pipe is made from stainless steel, making it a durable and sturdy addition to your p-trap. While it may not be able to do the trick of the famous sinks in a bowl, it is an excellent choice for a budget-conscious homeowner looking to upgrade the look of their bathroom without spending a fortune.
Besides the obvious design and functionality, the Square Style Decorative Bottle Trap is a stylish and functional addition to any bathroom. It comes with a sturdy, rust-free brass frame and a brushed brass towel rail. In addition, its clever round wall flange makes it compatible with a variety of modern plumbing systems. This is especially handy if you have a vessel sink or console. Also included is a matching unslotted click clack basin waste, which makes it easier to flush your water down the drain.
For the discerning home-owner, this is one of the best choices. As with other Kohler fixtures, this product exemplifies the company's commitment to the environment, and to making your life a little easier.
The best thing about a brass bottle trap SIPHON is the fact that it is easy to clean.
Thanks to its solid construction, you can keep your sink free of dirt and grime for years to come. Moreover, the material is resistant to nicks and scratches, so you won't have to worry about replacing it. Whether you choose a brushed or polished brass version, you'll be sure to get your money's worth.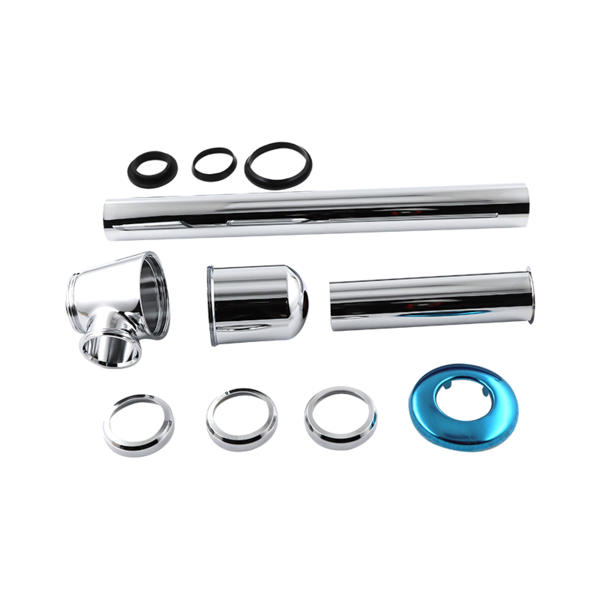 Wholesale high quality lavatory black brass siphon bottle trap for basin
Quick Details
| | |
| --- | --- |
| Item Number | ES1008 |
| Size | G G1-1/4"XG1-1/4" |
| Style | P Strainer |
| Application | Basin |
| Brand Name | ERKA |
| Certificates | CE, ISO9001 |
Features
| | |
| --- | --- |
| Material | Brass body, stainless steel pipe |
| Color | Chrome |
| Style | Traditional |
| Shape | Round Pot |